News
End Time: Passengers in Shock After Couple Engage in S*x on a Moving Bus (Photo+Video)
End Time: Passengers in Shock After Couple Engage in S*x on a Moving Bus (Photo+Video)
A randy couple left passengers baffled after they were caught having s*x inside a moving bus. The man and the woman were videoed by another passenger on a smartphone who was sitting across the aisle from them, Sun UK reports.
The woman could be seen sitting on the man's lap, facing forwards, with her skirt hitched up and her pants halfway down her thighs. She is bouncing up and down on the man in the clip as the exhibitionist duo occasionally turn to smile at the camera.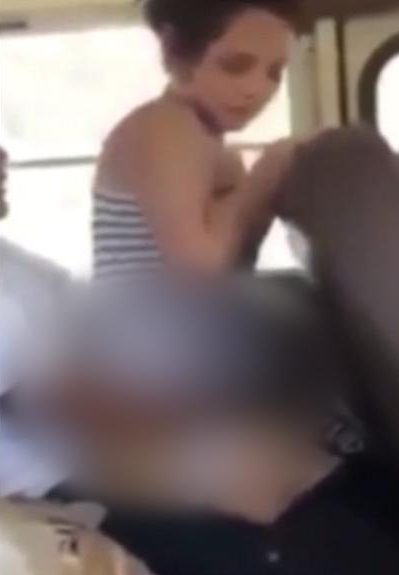 The passenger filming the action even appears to have a chat the randy couple while they are at it. It is not clear exactly where the clip was recorded but the story was reported in Argentina and Peru, and Latin American voices can be heard in the background.
Watch video below:
https://youtu.be/OfOjRtktC5U